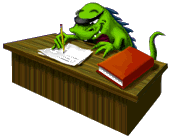 Our Purpose
This site is created to help other web designer to easily find animations and other web arts used to enhance their site.
Thanks to Tripod that has provide us with the free web hosting service so that we are able to share this site today.
And also to other site that we have used some of their art works.

Software we used
Macromedia Flash
Macromedia Dreamweavers
Macromedia Freehand
Adobe Photoshop
Adobe Illustrator
Link to us
To link to our page, right click and save one of the banner below....





(size: 88 x 31 = 4k)


(size: 468 x 60 = 6k)

Contact
If you have any question regarding this site or others, please mail us at: ozwebster@lycos.com